Wellness at Work:
Creative Hospitality Group Takes on a November Health and Fitness Challenge
CHG is going to be taking a radical new approach to the winter slump. We're going to rebel against the repeated foodie pitfalls of November, opting instead to set ourselves a companywide health and fitness initiative that'll improve our wellbeing and hopefully give one winner a sweet cash prize of £1000 at the end of the challenge. This is the CHG Winter weight loss challenge, and this November, the biggest loser wins.
Perks
Luckily for those of us who haven't exercised since the trauma of high school P.E. and the embarrassment of sports day, the company will be providing special strength and conditioning training sessions by a professional personal trainer during work hours, taking away the age-old excuse for not making exercise part of a healthy weekly routine: 'I just don't have the time.'
Food is also being taken care of by CHG, who will be providing a basket of fresh fruit for the whole office every week, just to make sure that no-one is tempted by any unhealthy snacks or cheat meals during the challenge. It's safe to say that this November at CHG, it's all about health, fitness and sweating your butts off for a cash prize that will have one lucky son of a gun lording it over the rest of the team until the next challenge. Wish us luck!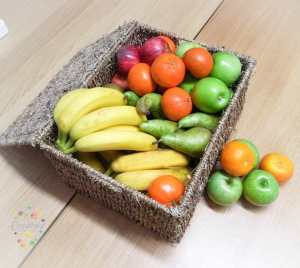 The Participants 
Alexis Nunes
I love having a laugh with the rest of the team in the Titan classes. I'm using a low carb method, attending the Titan classes regularly and using an iWatch to measure my activity levels. I want to get into a healthy routine and a habit of exercising at the end of the challenge and hopefully empower and encourage the team along the way.
Jessica Rose
Jess is super competitive, so she really wants to win this one! Her biggest downfall is wine, so she's decided to go dry for a month alongside a calorie-controlled. She loves the Titan strength and conditioning classes and hopes that her dedication will get her ready for the party season and give her healthier habits for the future.
Nerys Gimblett-Williams
Nerys is new to strength and conditioning. She hates doing burpees and thinks bear crawls should be banned! Making exercise a part of her routine has been on her mind for ages and doing the Titan Challenge with a team of people gives her an incentive to keep going.
Laurie Canciani
Laurie enjoys the strength and conditioning classes but sometimes prefers to go home and eat pasta in her pyjamas instead. This challenge will hopefully keep her to a regular routine and encourage her to eat a little better, be a bit more active and prioritise her health a little more. She's vegan, so normally includes plenty of fruit and vegetables as part of her diet, but she's making sure she stays away from vegan junk food and treats as part of the challenge.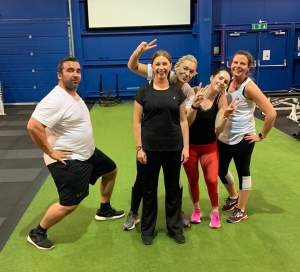 Seriously Though
A workplace health, fitness and wellness challenge is more than just a team-building exercise or a way to make sure we don't all catch the annual winter plague, it's a way to encourage people to become healthier, more energised and happier in work too. Exercising regularly can have positive impacts not just for physical health but for mental wellbeing also; allowing people to release stress, increase their energy levels and even boost happiness and creativity. This can lead to better wellbeing not just at work but at home too. As I've always said 'A healthy body equals a healthy mind and a healthy mind equals a healthy body.'
'This saying truly resonates with mind and body and how they are both equally important. Mental health issues are prevalent in the hospitality industry with staff often burning the candle at both ends. Unfortunately, by the time we realise we've overdone it, we're often in too deep, with a lifetime of habits that we need to break. We want our staff to understand the importance of both physical and mental health in order to strike a balance between the two.'
This challenge is an important milestone for Creative Hospitality Group and hopefully the start of many more wellbeing challenges in years to come. Of course, we're just in it for the free fruit and the money, but it's always nice to take the opportunity to be a little bit healthier between pulling pranks on each other and making funny videos.
To follow our journey from unhealthy and unfit non-adults to shredded, green-smoothie drinking warrior people, just give us some attention on social media.